California Daily Derby Review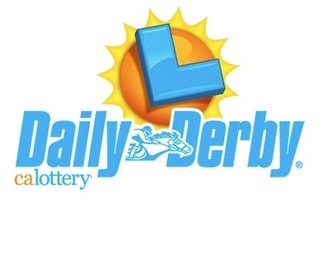 If you have been playing the lottery for an extended amount of time, it is possible that you may be getting bored with the repetitive nature of lottery games. After all, most lotteries function in precisely the same way. Thankfully, there is one lottery that does not conform to what is normal and goes out of its way to be different. In this California Daily Derby Lottery review, we will look at how this lottery differs when compared to some of the best lotteries and how you can use it to win some cash.
CALIFORNIA DAILY DERBY LOTTERY HISTORY
The California Daily Derby is most certainly not a new lottery. It was initially founded in 1998 by the California State Lottery—the organisation responsible for running almost all lotteries in California. The Daily Derby was initially introduced with the aim of adding some excitement to the lottery and to make people as eager to play the lottery as they were to visit the horse racing track. Because of its success, it has continued being one of the most popular daily lotteries available.
HOW TO PLAY DAILY DERBY
Playing the Daily Derby requires you to forget everything that you know about playing a traditional lottery. Instead of selecting sequences of numbers, in the Daily Derby, you will be required to select two different things:
• Horses: You will need to select three horses from the available pool for the draw that you would like to enter. You will need to place these horses in order according to whom you think will win, who will come in second place, and who will come in third.
• Race Time: In addition to choosing which horses will win the race, you will need to predict the time that the race will take. The available time range that you can choose from is between 1:40:00 and 1:49:99.
Once you have selected your horses and your race time, you may take your ticket to an accredited lottery seller in order to purchase your ticket. Tickets retail for $2 per ticket, which is not overly expensive for such a fun and innovative game. All tickets must be purchased before 6:30 pm PST in order to be eligible for that day's draw.
ODDS OF WINNING
Unfortunately, while it is stated that there are five prize tiers available for the Daily Derby, these tiers do not hold any prize amounts. This is purely because the available prizes are continually changing due to their dependence on the amount of tickets sold for a particular draw and the rollover of unclaimed prizes. What we did discover is that the estimated jackpot amount for each draw is roughly $200,000—a decent amount considering that a ticket only costs $2 and the odds of winning are much better when compared to many other lotteries. The maximum jackpots can grow much bigger, however.
This table clearly displays the odds of winning an amount from each of the available prize tiers:
| | | |
| --- | --- | --- |
| Category | Required Match | Odds of Winning |
| Grand Prize | Trifecta + Race Time | 1 in 1,320,000 |
| Trifecta | 1st, 2nd, + 3rd Place | 1 in 1,321 |
| Exacta | 1st + 2nd Place | 1 in 147 |
| Win | 1st Place | 1 in 13.2 |
| Race Time | Race Time Only | 1 in 1,001 |
Now we're no experts—just kidding, of course we are—but odds of 1 in 1,320,000 are excellent for a jackpot prize that despite not allowing you to retire immediately would still have a major impact on your life.
These odds might not be as good as New York Take 5 (1 in 575,757) or Polish Mini Lotto (1 in 850,668), but they're certainly better than Italy MillionDAY (1 in 3,478,761) and Brazil Dia de Sorte (1 in 2,629,575).
DAILY DERBY DRAWING TIME
As you have probably guessed from the name of the lottery, the Daily Derby holds a draw that takes place each and every day. The draw is held directly after the closing of the entry window (which closes promptly at 6:30 pm PST each day). Once the draw is complete, the draw results are posted on the official California Lottery website for players to be able to check if they have won.
BIGGEST JACKPOTS
The biggest prize that has been paid out by the Daily Derby to date was awarded in 2002. The lucky winner of the jackpot walked away with a paycheque of just over $1 million. This win occurred after a few days of no jackpot claims where the jackpot rolled over continuously until it grew to this generous amount.
PAYOUT OPTIONS
Because the jackpot amounts of the lottery do not reach the excessive amounts that are sometimes reached by other lotteries, there are no annuity payments available for this lottery. Instead, all winnings are paid out in cash lump sums.
TAXES
While there is no state tax charged on lottery winnings in California, all lottery winnings are still subject to a 24% federal tax. This means that you will lose almost a full quarter of your winnings to tax before they are paid out to you. While this may seem harsh, it is still better than playing in states that charge state tax in addition to federal tax.
HOW TO PLAY DAILY DERBY ONLINE
It does not seem that players can purchase tickets for the Daily Derby online as of yet. This may be because the lottery is only available to residents of the state of California and can only be purchased at authorised dealers. We do hope, however, that online purchasing will soon become available via official channels or online lottery sites.
CALIFORNIA DAILY DERBY LOTTERY—IS IT WORTH PLAYING?
The California Daily Derby Lottery does a great job at breaking the mould surrounding conventional lotteries. It is most certainly a fun and exciting take on a lottery, and we are impressed to see how the California State Lottery has carved out their own market in such a tough environment. And, while we do wish the prizes were slightly higher, this is a great all-round lottery for anyone living in California. Players living anywhere else, however, are out of luck and would be better off playing international lotteries instead.
User Reviews and Comments (1)